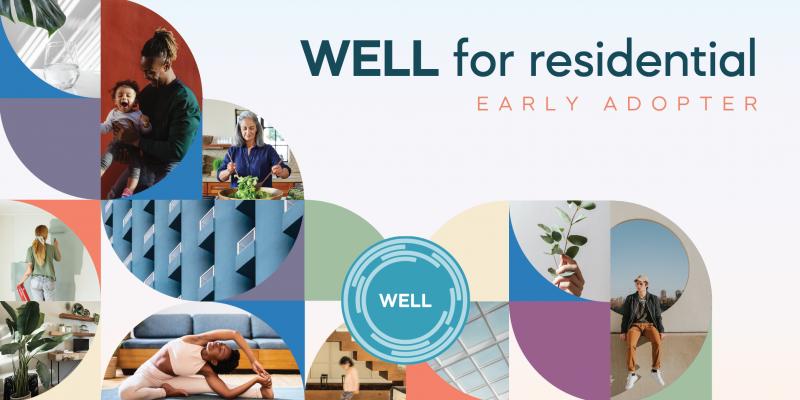 Jubilee Becomes 1st Texas Community to Join IWBI's WELL for Residential Program
The Johnson Development community of Jubilee is the first Texas community to become an early adopter of the WELL for residential program by the International WELL Building Institute (IWBI) that is designed to transform the way homes are designed, built and maintained to support human health and well-being.
The new WELL for residential program consists of more than 100 health strategies for residences with certification verified through a third party.
"This new WELL for residential program adds another layer to the holistic wellness vision we have set for Jubilee," said June Tang, Vice President and General Manager of Jubilee. "It can help give residents further peace of mind in their choice to live in Jubilee."
Jessica Cooper, Chief Product Officer with IWBI, said the program's evidence-based strategies are key.
"By adopting evidence-based WELL strategies, builders in Jubilee are highlighting their commitment to help make a positive impact in the community," Cooper said.
The development of the WELL for residential program drew upon two years of industry input, market insight and expert recommendations from IWBI's WELL for Residential Advisory, a working group of more than 100 globally renowned subject matter experts, including leading builders and developers, architects and engineers, public health and building scientists, government officials and academics, as well as other real estate professionals, Cooper said.
Companies can earn the WELL Residence seal for residences upon completion of third-party review and verification of selected strategies. To be certified as a WELL Residence, a home must achieve at least 40 points. Projects also have an opportunity to earn pre-certified WELL Residence status for participating homes upon preliminary design review, a milestone step forward that allows participants to communicate achievement before construction is completed, Cooper said.
Eight builders have been selected for Jubilee's first phase of development — Chesmar Homes, Coventry Homes, David Weekley Homes, Highland Homes, Newmark Homes, Perry Homes, Tri Pointe Homes and Westin Homes. Home sales are expected to begin in early 2024.
The builders already have committed to including enhanced wellness features (typically offered as options) as standard in every home, and — if achieved — this WELL for residential certification will complement builders' commitments toward wellness.
"These now-standard features for air quality, water quality, lighting and more are aligned with the WELL objectives, and achieving the WELL Residence status will validate Jubilee's commitment to health and well-being," said Haley Peck, Marketing Director of Jubilee.
The 1,622-acre Jubilee is in Hockley just south of Highway 290 and a few miles from the Grand Parkway. Planned for approximately 4,900 homes, it will have nearly 30 acres of parks and amenity space as well as more than 270 acres of greenspace and waterways.
Learn more about IWBI at https://www.wellcertified.com.

LEARN MORE ABOUT HOME WELLNESS FEATURES IN JUBILEE