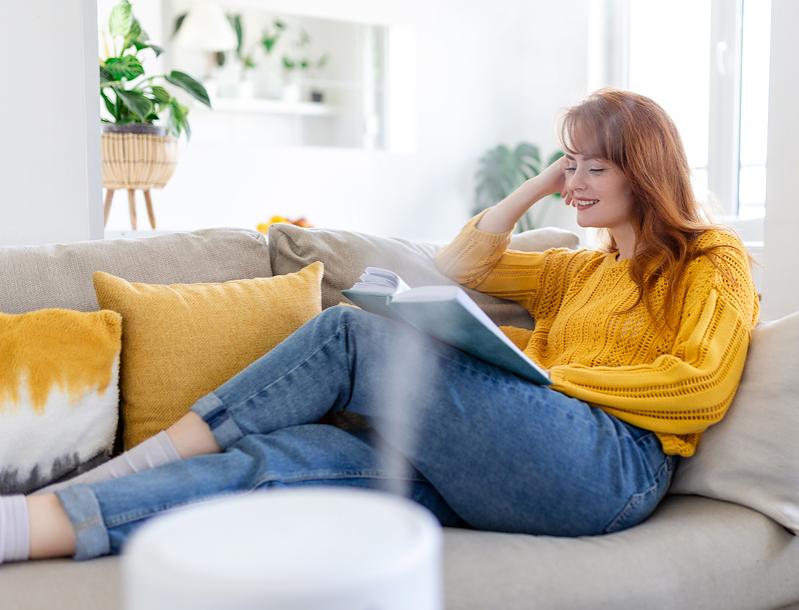 Jubilee to Feature Enhanced Wellness in Homes
In keeping with its commitment to the concept of holistic wellness and the desire to improve life for its residents, the new community of Jubilee will include several enhanced wellness features as standard in every home.
"In addition to the long list of incredible standard features our builders routinely offer in other Johnson communities, Jubilee builders are including some wellness features that might otherwise be an upgrade," said June Tang, Vice President and General Manager of Jubilee. "This expanded standard features package wonderfully complements our vision of creating a community centered around joyful, healthy living."
Jubilee Marketing Director Haley Peck agrees.
"Advances over the past few years have given builders better tools when it comes to air quality, water quality and more," she said. "Given that we spend a significant portion of our lives indoors, we are excited to offer these health-minded options as standard features in every Jubilee home."
The builder wellness features are centered on improved air and water quality, lighting and comfort. A fresh-air intake and a MERV 13-rated whole-home, four-inch media filter are among the standard features related to air quality, while a reverse-osmosis filtration system will be offered.
The standard lighting package for Jubilee includes all light switches and light bulbs in three rooms — presumably the primary bedroom, kitchen and family room — to be circadian rhythm lighting, which can improve a person's circadian rhythm and lead to better sleep and improved long-term health. Each home will also have a platform automation panel that will control lighting brightness, color temperature, dim level settings and outdoor lighting emergency flash status.
Comfort features builders will include standard in Jubilee homes incorporate a home automation panel, smart thermostats, a smart front door lock, a video doorbell, window prewiring for blackout shades in at least one room and security prewiring for one security panel, all doors and all operable first-floor windows.
"We're excited about the entire wellness concept of Jubilee, including offering enhanced features that will be standard rather than options in homes," said Newmark Homes President Jeff Dye. "We are happy to be partnering on another groundbreaking project."