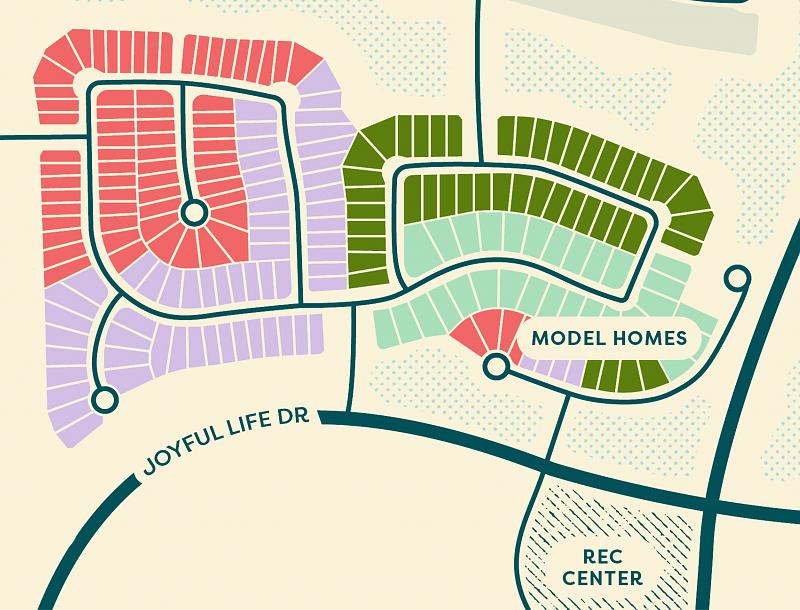 Jubilee Names Builders for 1st Phase
Jubilee — a Hockley community centered around the concept of holistic wellness — has selected eight builders for its first phase.
Highland Homes and Coventry Homes will build on 40-foot homesites while David Weekley Homes and Newmark Homes will split the 45-foot lots included in the first phase. Chesmar Homes and Tri Pointe Homes will build on 50-foot homesites. Building on the 60-foot lots found in the first phase of Jubilee will be Perry Homes and Westin Homes. Collectively, the builders will open eight model homes. Pricing for the new homes has not yet been determined.
"These are all well known builders in the Houston area and have partnered with Johnson Development in many other communities," said June Tang, Vice President and General Manager of Jubilee. "We know their excellent reputations and are excited to have builders of this caliber helping us open this one-of-a-kind community in early 2024."
Jubilee is taking a significant stride towards fostering architectural diversity within its community by incentivizing builders to embrace an array of distinctive architectural styles such as Farmhouse, Craftsman, Transitional, Mid-Century Modern, Texas Hill Country, Cottage, Modern Prairie and Contemporary. This initiative marks a bold step forward in enriching the streetscape of Jubilee, Tang said.
"Jubilee is a unique community, and we want our homes to embody that," said Marketing Director Haley Peck. "Each of the eight model homes will exemplify a varying architectural style to help potential buyers visualize all of the possibilities of their new home in Jubilee."
The 1,622-acre Jubilee will have 190 homesites delivered to builders by the end of the year and will ultimately accommodate approximately 4,900 homes. The master plan includes nearly 30 acres of parks and amenity space as well as more than 270 acres of greenspace and waterways. There is also land dedicated to commercial enterprises and multiple Waller ISD school sites.